The very first
SoapBox
took place on Thursday 10th August 2006 in the backroom of
The Drum & Monkey
, Ipswich, back in the days when it was a dedicated live music venue. Half open mic, half booked, we cajoled & bullied all of our friends to take the stage with their music & words. It was a joyous occasion and a landmark moment in my life as SoapBox has become both my full time career AND an all consuming passion, in equal measure.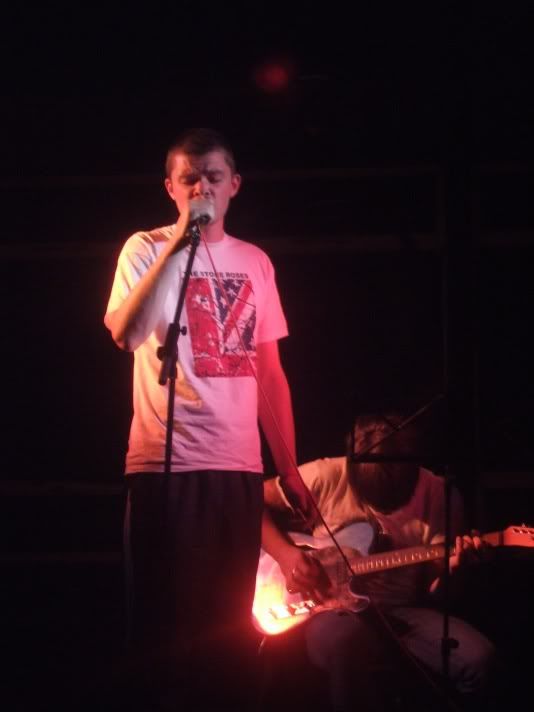 SoapBox was set up by myself (
Amy Wragg
) &
Brendan Ware
, an Ipswich musician with whom I had discovered similar motivations. Summer 2006 was the year when I wrote furiously, penning words (of varying quality) every single day, in one of many notebooks. I was often found forcing my friends to listen to my blatherings, all of whom tolerated this desire generously and would politely nod at the appropriate points. I passionately believed that poetry should be
HEARD,
not really knowing quite why! So we joined forces, believing that an 'open policy' on stage would be great for perfomers and audiences. The results were (quite literally) legendary. It turns out Im not a very good poet, but Im a great event organiser!
After returning to Norwich to continue my studies at the University of East Anglia, I met like-minded students and friends who joined SoapBox, helping to spread the box love across the city. SoapBox ran over 250 events in Norwich from 2007 till 2011, in over 30 venues. Many people have contributed to SoapBox over the years, generously donating their time and skills, and
I am eternally thankful for all their support
. Truly I am. The 'Norwich years' were both the best & the worst of times. Many glorious moments were shared, beautiful mistakes were made and wonderful dreams were achieved. I treasure them all equally. The artistic freedom and support the great city of Norwich afforded me is forever embedded in the fabric of my being.
Fast forward 8 years and I am still running SoapBox across East Anglia, with a focus on
developing shows for established UK Festivals
. It has always been a nomadic kind of promotion outfit, with a compulsive itch to scratch. I host all genres of music & spoken word, moving fluidly from open mic nights, to hosting prestigious performers like
Scroobius Pip
,
Kate Tempest
and
Chris T-T
. I promote all kinds of original performers, from folk musicians to electronic artists, poets to pop bands. If its written by you and I can feel your passion then get in touch:
amy@getonthesoapbox.co.uk
SoapBox is extremely proud to run a
Festival stage at Folk East
in Glemham Hall, Suffolk, curating 3 days of original folk, acoustic & roots music, as well as poetry & performance from the East. Now entering our third year of this
truly local Festival
I struggle to express the extent of my love for this event. Please buy a ticket and find out why. Independent and family run, pints are affordable and the quality of musicianship is outrageously high. Mr & Mrs Folk East sold their house to fund this landmark event for the region so it is
powered by passion and love
. You can feel it in the very fibre of the Festival.
Im now based in Ipswich full time, but operate across the country during Festival season,
freelancing as an Artist Liaison at Bestival, Camp Bestival, Rockness & Latitude
. Throughout the rest of the year I focus on Norfolk & Suffolk, discovering and developing new talent. I am always hanging around at the back of gigs, soaking up the vibes and making new friends. I have built up a stong national presence which I am continuously developing; using as a springboard to help get artists from the East further afield. You can (almost always) find me loitering about on
Twitter
, making connections and talking all things gigs, so
follow me
and join the conversation.
Its been a crazy 8 years, with many twists and turns; I could not have predicted that I would still be here after so long. It is truly a testament to all the SoapBox supporters & artists that inspire me on a daily basis, it is FOR YOU that I keep coming back for more.
When you stop asking I'll stop doing.
Thank you.
Love & Boxes xxx